Hello all you lovely peeps!
Just a quick post today to feature an absolutely gorgeous journal created by the Paper Pixie using my Printable Retro Christmas journal which if you fancy having a go at one yourself (still time!) you can find the link to it here on my Etsy shop.. pink ink pixie...
Christmas journal kit.. on my Etsy shop!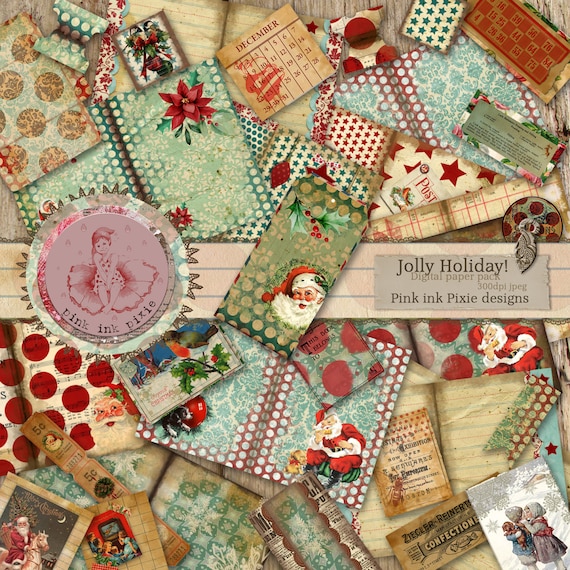 And here is the link to the video of the beautiful journal which Paper Pixie made, I am sure if you take a look that you will agree with me when I say that she has a talent!
Click on the link below!
Youtube video of the journal..
Another video of a flip through of the contents of my printable journal by Vintage Roses Scraps
flip through of journal kit
Anyway, that is all today, I must rush and tidy up as our joiner has just left and we are in a mess. Christmas was creeping up on us, but now it is lunging! I am not organised at all.. oh well, I tell a lie, I have got a Christmas cake made, gravy, stuffing, cranberry jelly, bread sauce, cauliflower cheese and little tarts tucked away in the freezer, so maybe I am not doing that bad! Are you all organised yet?
Bye for now.. Suzie xx